Finally the buds are out on the cherry trees, daffodils are blooming and warmer temps are trending. Spring = Flowers and the best way to bring the flowers in year round is with a chintz fabric. For a while now I have been feeling chintz would make a big comeback this year and it looks like it is back in a major way!
Originating from India and used frequently in English interiors, Chitz is all about an excess of flowery blooms on a plain background. Here is the definition of chintz:
photo of Southern Living via the peak of chic
My mother is an excellent seamstress and I was always choosing "weird" fabric combinations for her to sew. In high school I chose a flowery pink and green chintz fabric for her to make into a power suit.
The suit featured a plain pencil skirt (which I quickly had her shorten to a mini skirt) with a jacket cut in that boxy shoulder-padded style popular in the 80's.
What made it work was the juxtaposition of the modern suit shape with the romantic organic fabric.
I love how opposite styles often complement each other and look much more interesting than matching styles.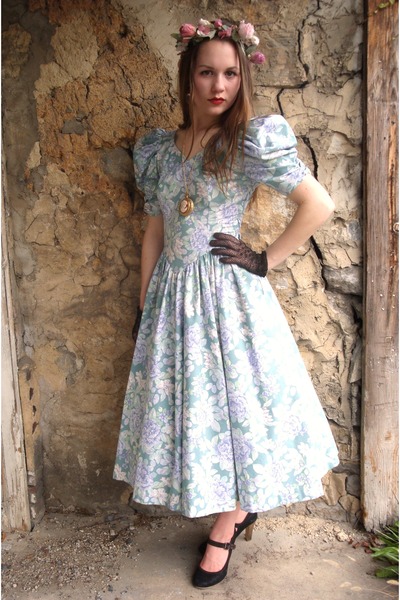 really? we wore this? LOL
Chintz may bring back bad memories of Laura Ashley dresses for you older girls - or stuffy and formal interiors that seem out of touch with the way we live today. S
o here are my tips on utilizing a beautiful chintz in a modern way.
photo via Elegant Bride
Tip #1
Mix Chintz With Lacquered Walls & Furniture
Romantic and feminine
in nature, chintz feels very English - cozy and classic but can also be blended with edgy, solid wall colors in lacquer finishes like black, teal and red to keep it from feeling too granny - ish. Or even mix pastel lacquer walls with a dark and moody chintz. If it was good enough for legendary decorators Billy Baldwin and Dorothy Draper, it's good enough for me!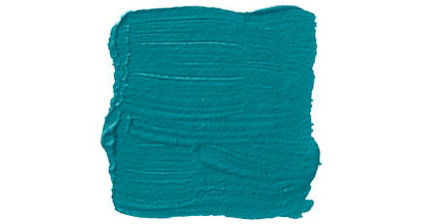 photo via Lonny
Tilton Fenwick photo via NYC&G
white lacquer table and floor with a chintz sofa and modern lamp
Tip #2
Mix With Abandon
Charming and quaint The Ivy restaurant in LA has been doing this forever with much success. Mention the Ivy and thoughts of flowery chintz instantly come to mind. (as well as great fried chicken and strawberry shortcake!)
The key is not to be too serious and have fun mixing tons of textures
(wicker, gingham, ikats, stripes, kilims and even pom pom trim!)
Here are a few examples of great mixing...
the Ivy store Indigo Seas
the Ivy restaurant...so pretty and welcoming!
Chintz pillows mix with modern in this bedroom by Jamie Meares of Furbish studio
another Jamie Meares/Furbish combo
Tip #3
Choose a Monochromatic Chintz
Another way to modernize chintz would be to choose a monochromatic chintz which simply means one color is used as in the Schumacher chintz pictured below. This keeps it looking simple even with the flower motif and mixes fabulously with modern furniture and art.
Schumacher Hollyhock fabric draped bed - photo via Lonny
another office photo via Lonny
Below is another monochromatic chintz in pink...which I think would look amazing on a modern classic like the Arne Jacobsen egg chair...
Bennison chintz photo via Stylebeat
Alessandra Branca's take on chintz with horizontal stripes and ebony floors
another view of the Branca space with chintz used sparingly on the chairs and pillows
an upholstered set of chairs in a monochromatic chintz by Celerie Kemble from the Hamptons Showhouse...
another monochromatic Branca chintz on a modern chair
Tip #4
Use Chintz Wallpaper
Limiting chintz to the walls keeps it from overwhelming a space and lets the larger scaled patterns display in all their glory. This is particularly great in unexpected places like the rooms below. Really adventurous!
kitchen design by Holly Becker and Joanna Copestick
cupcakes and cashmere bathroom with ellie cashman chintz wallpaper
big gorgeous blooming wallpaper from mr. perswall
Of course you could always chintz up your vehicle as well like the folks at Laura Ashley...
via Laura Ashley
So there you have it....Chintz isn't for everyone and
proper English chintz has its place in traditional interiors but if you prefer mixing chintz with something a bit more modern try our tips and don't be afraid to experiment!