Love it or hate it fashion drives many trends in the interior industry.
I read many fashion mags to keep up but my favorite by far is Harpers Bazaar redesigned in 2012 with GP on the cover.
Full of eye-popping color the extra large pages leap out at me and the photography is PHENOMENAL. Period.
Glenda Bailey (pictured below)
and her team have done a great job in this era of budget cutbacks to keep the magazine luxuriously full of editorial and not overrun with ads.
(photo via edoristaonsugar.com)
It is what a fashion magazine should be:
provocative - a glamorous fantasy
This layout of Kate Winslet was stunningly gorgeous
and made me want to try a cat eye stat!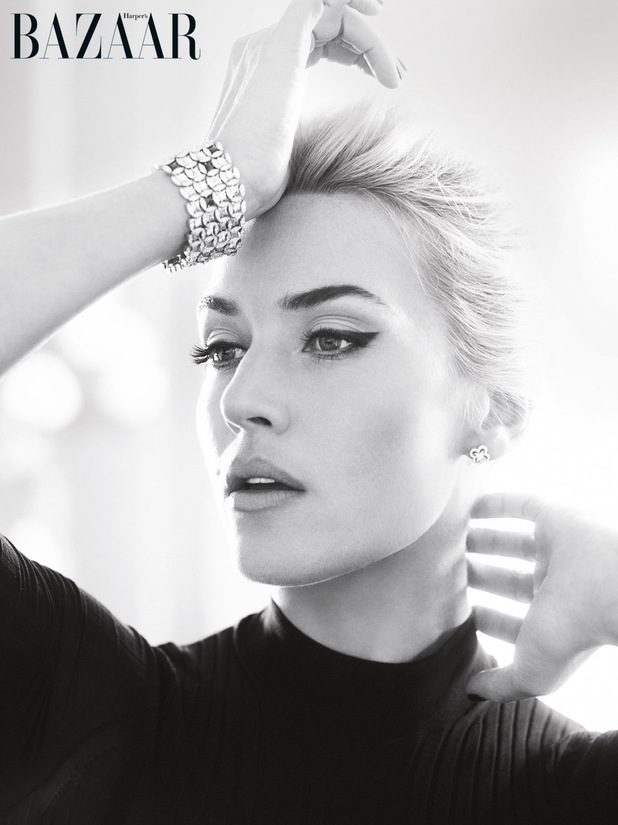 And March 2014 was no disappointment either.
The colorful pattern mashups in "Prints of the Season" is fabulously inspiring for me as a designer. Take a look below...
This photo in particular took my breath away
The shot below was in LA....obviously ;)
with creatures by Japanese artist Murakami
Here is Karlie Kloss in a Hermes scarf layout from Bazaar Spain
(I also read the European issues if I can)
I'm crazy about the grouped accessory layouts. Crazy good that is.
Love this page of gorgeous modern day cameos...
To me Harper's Bazaar encapsulates what I look
for in a great magazine....
(all photos via BAZAAR except where noted)