This holiday was bittersweet for me for while I was in Dallas, my grandfather Jeff Cromeens passed away at 91.
My life is overflowing with memories of this extraordinary
man who lost his father at a young age and began life with my grandmother Elaine as a sharecropper in Texas.
Today I would like to share a bit about him.
One of the earliest houses I remember was a ranch house he designed. It was thoughtfully planned and built to accommodate his family which included four very active sons. A gracious patio covered with giant pecan trees featured a large outdoor fireplace and a wall of windows brought the outside into the family room where we shared Christmas morning for many years. A covered car port connected his workshop/garage to the main house and made a great place for us grand kids to play outside when it was raining. The office in the back of the house held his well-worn drafting table and my cousins and I loved to wear out his electric eraser and misplace his drafting pencils which was probably very annoying but he never complained.
A self taught engineer and machinist, he held 11 patents to his name. Many of them revolutionized woodworking machinery and his fingerjointing machines have saved countless trees. He also loved repairing and collecting clocks - from whimsical cukoo clocks to stately grandfather clocks - there was always a clock taken apart on his desk and when they all went off it was loud to say the least. Spending the night with 20 clocks chiming
loudly in 20 different ways 5 times an hour meant it was impossible to get a full nights sleep and yet it is a sound I fondly remember.
His true love was restoring and collecting early 1900's Durant and Star automobiles.
Here is one of my favorite photos of Pops,
my mothers' father Ray and
my father Gary bent over an engine. It is a position he frequently held while hovering, pointing and making the engine roar at his finger tips. In the background you can see the Mercedes he traveled
to Germany to buy and you can be sure he found the factory where the car was produced absolutely fascinating.
I remember welding torches and metal grinders as well as the metallic smell of hot steel as he machined entire cars into being. It was frightening to watch as a small child - all that heat, fire and metal bringing something into existence
. His daily paper was Hemmings Motor News and he rarely missed a swap meet. He relentlessly searched for car parts and when he found what he was looking for would drive across the country to pick them up. He even dug up a WW1 Nash Quad Army ammo carrier found in a field and rebuilt it entirely. The Quad was often decorated and driven in fourth of July parades. Once he even used it to pull a sunken truck out of a lake.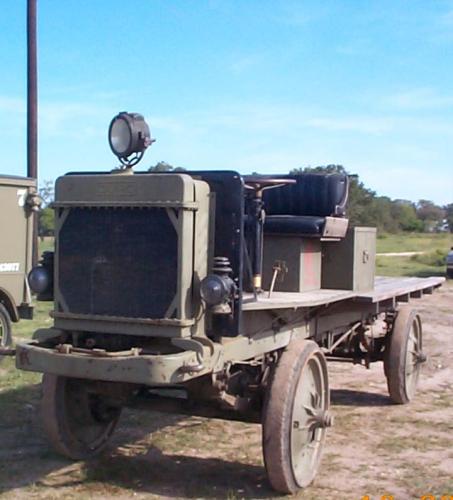 The Pops I remember had metal shavings in his hair and stuck to the bottom of his shoes. One piece coveralls, a welder's hat and leather apron were his uniform. He smelled like a sweet mix of GOJO hand soap, oil and Aramis aftershave.
"And such as that" was one of his favorite phrases and he was the most ticklish person I've ever known. He loved to laugh and even took square dancing lessons once with my grandmother who reluctantly agreed to accompany him.
He was always a good sport and I remember at my wedding many years ago he impressed everyone by attempting Persian dances my in-laws had taught him the night before.
Square dancing
At my wedding
Pops belonged to The Horseless Carriage
Club of America for most of his life and brought his family and friends along to numerous antique car and tractor events letting them show and drive the cars he had carefully restored. It was exciting in spite of the flat tires on the trailers hauling the cars or various malfunctions at the worst possible times. Pops would sometimes be up all night repairing something so we could get back in the car the next day and participate in the events. He was never one to give up easy
The Cromeens family and friends at a Car Show in Port Arthur, Texas - Pops is in the middle.
He loved to show his unique and especially loud Durant Straight Eight Racer and participated in the Great American Race many times including an especially challenging and lengthy race from Canada to Mexico City. He was always generous enough to make these races a family affair and include anyone who wanted to come and lend a hand along the way.
The Durant Straight Eight Racer
He and my father crossing a finish line....
Later in life my grandparents decided to buy an old Texas home with 16 acres of pecan trees, a spring fed lake and pastures then turn it into a 1920's themed bed and breakfast. It was such an amazing place and many Easter egg hunts, Thanksgivings, Christmas Days and family reunions were held under the giant shade trees. It was tranquil and serene. A place where you could escape reality and I spent many happy days doing nothing but exploring the woods or mowing the grass with my yellow Walkman on my ears. Pops however was obsessed - not with keeping the grass cut - he was obsessed with keeping the grass green. He would carefully monitor the sprinklers and their spacing to ensure adequate water coverage on steamy summer days and if he found a dry patch (which was often) he would make it the day's mission to get the grass growing again. Because of him the grounds always looked green and lush and I often walked barefoot luxuriating in the cool, green grass he obsessively grew. It was the best time of my life.
The Durant Star Inn Sunnyvale, Texas
One winter my friend Kacy and I were out exploring after freezing rain and snow had canceled school for the day. I decided to cross a large creek on top of a fallen log that was covered with ice. Kacy wisely declined to follow so I proceeded and slipped - falling into the ice covered water. When I looked up Pops appeared out of nowhere and he rushed to pull me out of the frigid water. Concerned, he had quietly followed us when he saw us go past the lake and into the creek bed. He didn't lecture me on how I shouldn't have gone to the creek, he just lit the fireplace and laughed with me while I warmed up. I like to think he understood my curiosity and perhaps saw a bit of himself in me that day.
He was inquisitive, intelligent yet painfully shy at times...
He survived both a heart attack and cancer...
He was a member of Circus Fans of America...
He loved to play chicken foot dominoes and watch
Wheel of Fortune at dinner time...
He was simple yet complex...
He was Presbyterian and loved singing in the choir...
He snored in his sleep (we had to record it to prove it to him!)
He was generous, kind and loving...
He ate at Catfish Cove at least once a week...
He was a true Texan and a man of his word...
But most of all he left a legacy of unforgetable memories along with many accomplishments I will strive to live up to. He made a difference in the world and he won't be forgotten.